High performance:


the challenge is on
Craig Murray, Consultancy and Design Director at TSK, calls on the workplace sector to think about its response to clients, and invites occupiers to think longer term.
Imagine walking into the office at 8am, just before your first coffee of the day… the commute hasn't been exciting and your brain feels cloudy from the start.
Colleagues are logging on, finishing breakfast, and a visit to the kitchen helps wake you up with energy, conversation and a coffee.
The laptop is switched on and a list for the day is reviewed. It's still early, but there is a good atmosphere.
A good place to work…
Creating a workplace people want to come to is an engagement advantage for HR directors, as they face increasing competition for their staff, and embrace the challenges of wellbeing and productivity in one go.
People doing the right things, in a way that works for clients and keeps them motivated, is an equation all leadership teams are trying to solve.
We have numerous insights into workplace culture through the lens of leadership and management: from setting the tone of the culture, to empowerment, striking the right gender balance, cognitive diversity, and clarity of 'what good looks like'.
Then we have the workplace, the environment, as an increasingly important part of this picture; with data revealing more about the story behind the space.
Research from Leesman on the world's best workplaces shows they are helping to dial up employee experience, by responding to people's drivers for community, pride and productivity.
They strike the right balance between space to come together and share ideas and quiet areas to reflect and think. People bounce between informal and unplanned encounters and other locations in the office.
These workplaces are very good at making you feel welcome by consistently providing space to relax, take a break and communal areas to socialise.
It's clear that, like culture, a high-performance workplace doesn't exist on its own; an office without people in it doesn't really do anything.
It's like saying 'a high-performance football pitch', or 'tennis racket' – it's only when you give it to the right person with the right skills and mindset, you can enable performance and support productivity and pride.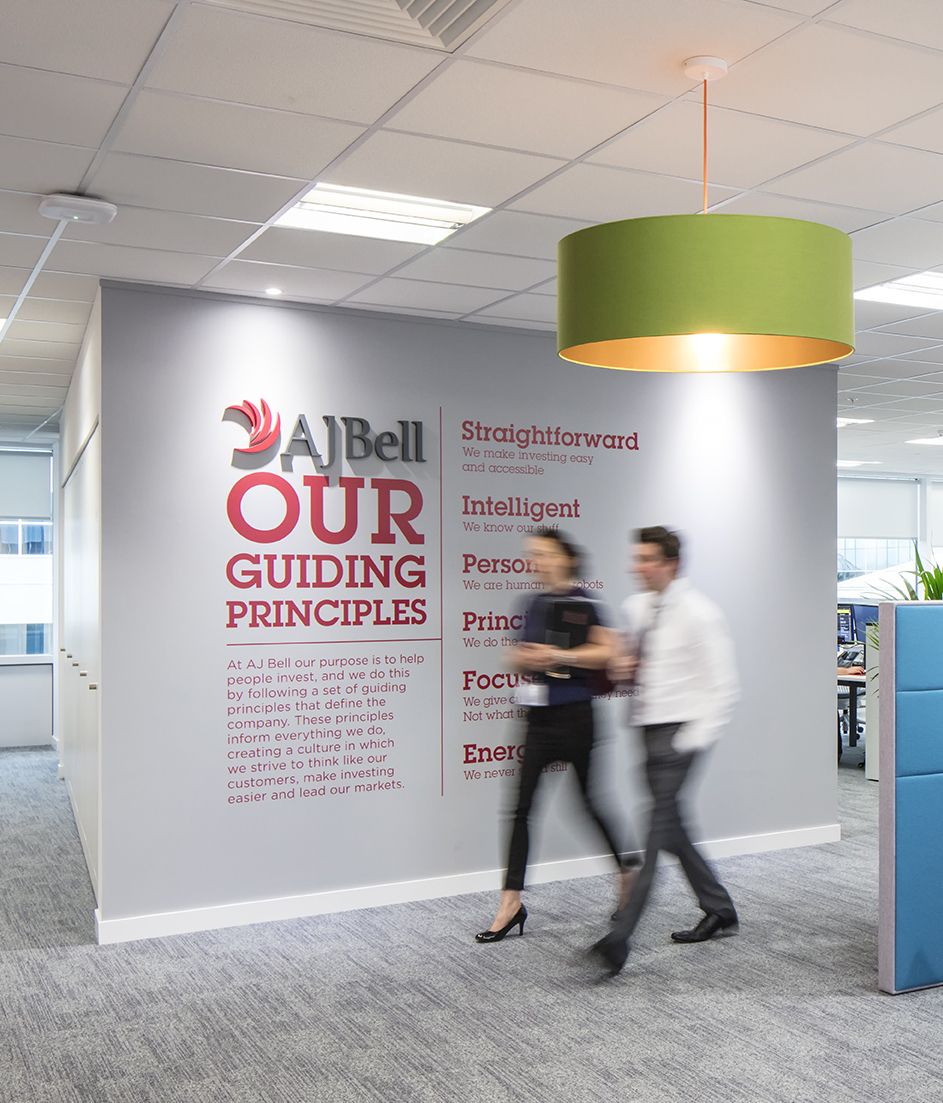 Are we solving the right problem?
That's why our industry needs to look at what we are responding to, rather than just the solution we are providing. The danger is we look from the 'workplace forward', rather than the 'client outcome back'; that workplace is at the centre, when it should be part of a wider solution.
High-performance organisations are driven towards an outcome, a vision, or goal – where employee and customer experience are an increasing part of the narrative. The industry does well when it understands people are at the heart of this story.
Once we know the vision then workplace and technology can be used as tools to help high performance – space becomes a true facilitator of people when their needs are understood.
The long-term question
Our second challenge will be developing the conversation beyond project completion, alongside a workplace going through constant iteration. Because the danger is you sink all the cost up front and hand it over without a plan or investment strategy.
But how is that workplace changing and responding to the needs of people during the next ten years of the lease?
Nobody has a seat at this table at the moment, but I do see it coming a few years down the line. That's where data will help all of us to be part of an evolving solution.
My challenge to occupiers is that you invest in space to create an asset, and it becomes a cost. How do you sustain the purpose of a workplace into the future, which you knew was important when you first moved in?
The office is a stage set, and we often live with it (even though the script changes). That's why we have to focus on the workplace of the future.