Summer events series review
The dial of employee experience is turning
Knowledge Exchange went in search of high performance in the summer, attempting to complete the jigsaw of people, place and performance.
Two events in London and Manchester brought together more than 100 people and were a journey into the mindsets of top performers and the spaces they work in: lessons in pushing boundaries, employee experience and immersive technology.
"If you think of the employee as a high-performance vehicle, you would like to give them an open road, flat in its surface with good traction, great visibility and beautiful surroundings," said Tim Oldman, Chief Executive at Leesman.
"The stark reality is not all of our employees are high performance vehicles and most of us can't give them a high-performance track to drive on every day. Businesses tend to be pothole ridden; we come across many workplaces where there are barriers and restrictions."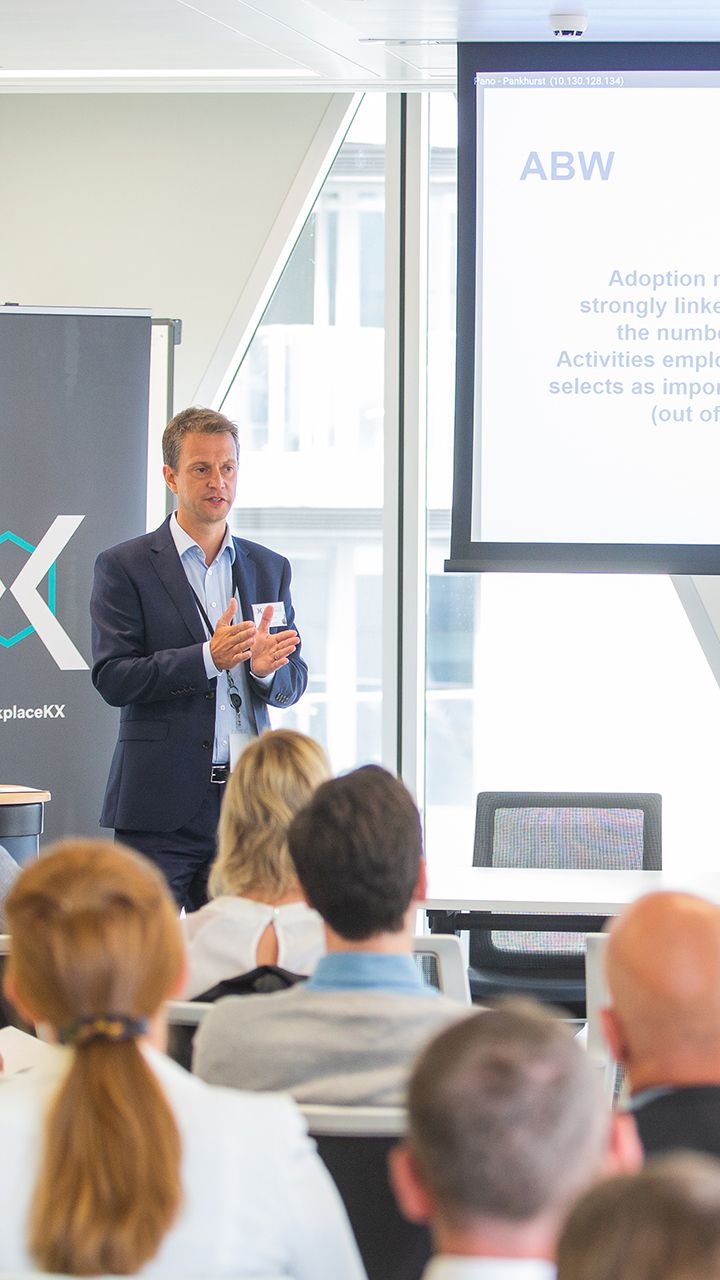 How the best beat the rest
---
Tim opened the London event, with TSK's Craig Murray presenting in Manchester. Both used findings from the Leesman Index, the world's largest database on employee workplace experience, to provide insights into the world's highest performing workplaces.
This is what we learned:
Activity Based Working (ABW) will only be successful if there is sufficient investment in encouraging the adoption of new activity-based behaviours. ABW is best suited to organisations where individuals have high activity complexity (different tasks to perform within their role). It's therefore vital to understand how work gets done before designing a new workplace.
Supporting individual focused work is a critical component in whether the wider workplace is perceived by the employee to support their productivity. Even though 'collaboration' attracts much attention in the business media, workplaces that support individual work but not collaborative work, still achieve above average scores in the Leesman Index. Tim believes this is evidence that collaboration has been 'overbaked' and should be overlaid once individual needs are understood.
Top performing workplaces support hard-to-measure activities such as relaxing and taking a break; informal unplanned meetings; creative thinking and hosting visitors, clients and customers.
But… even in the highest performing workplaces, satisfaction with noise levels still only sits at 41%, with temperature control at 39%. Tim called on the design industry to get its head round acoustics, and on temperature he said: "If this was a car under warranty, you would take it back."
"A wealth of relevant knowledge that
can translate into work or life."
Manchester attendee – June 2018
Is an emphasis on workplace environment
and design all just puff?
Does it really have any impact than say good leadership, management or recognition? These were questions from a recent newspaper interview with TSK, which opened the debate at London's Summer Knowledge Exchange.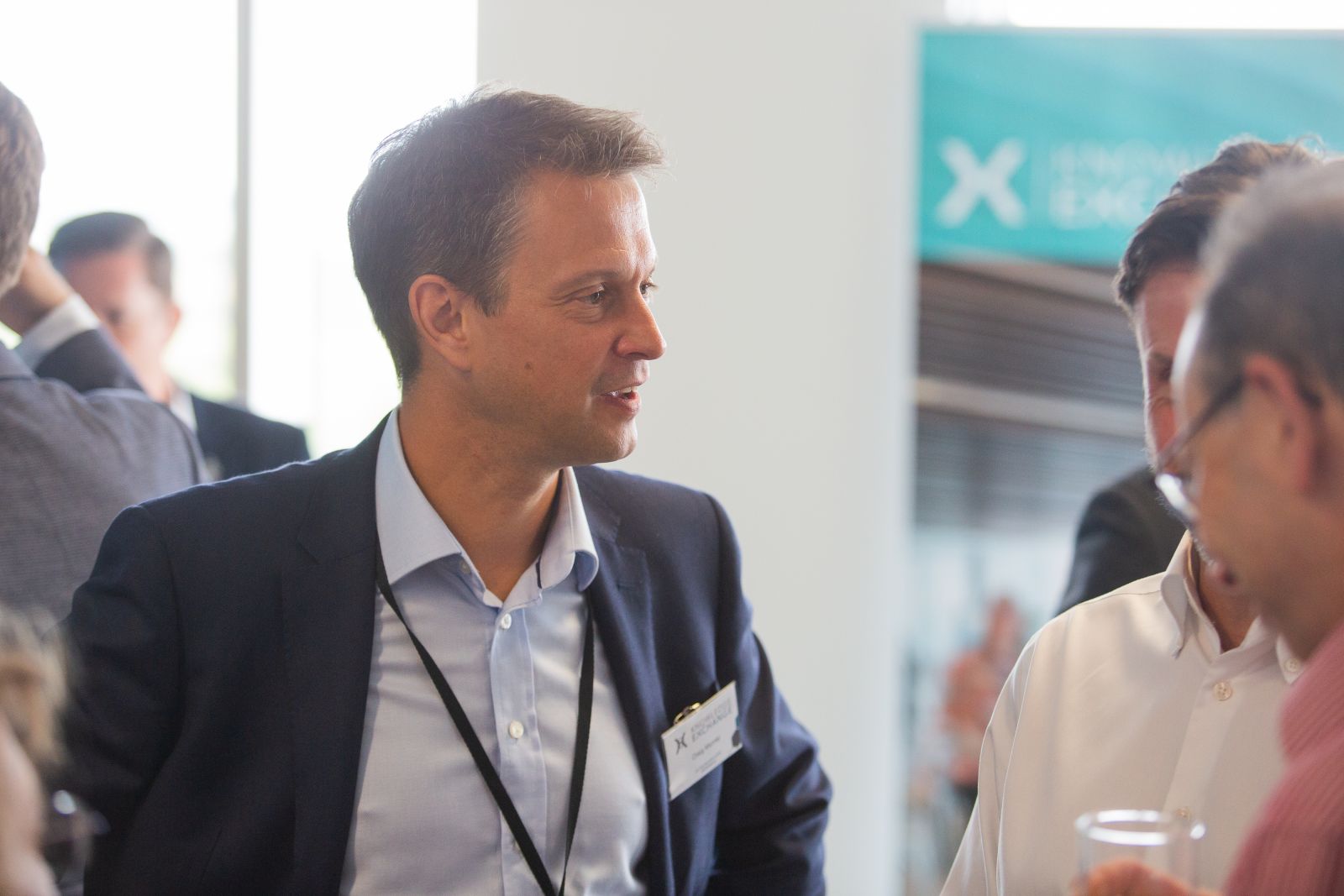 Craig Murray,
TSK Group
This is really about experiences. We don't wish to own this conversation, but we do want to own the understanding of it. There are several factors which can provide better experiences and our role is to understand the power of workplace in that relationship.
Claire Odgers,
Standard Chartered
Ten years ago, every single executive went to the US, visited Google and wanted their offices to be exactly like that. We have progressed away from the conversation about 'stuff' and furniture to asking people how they work, how they operate and getting the best out of them. It's more of a customer centric and experience-based conversation, rather than just slides and free food.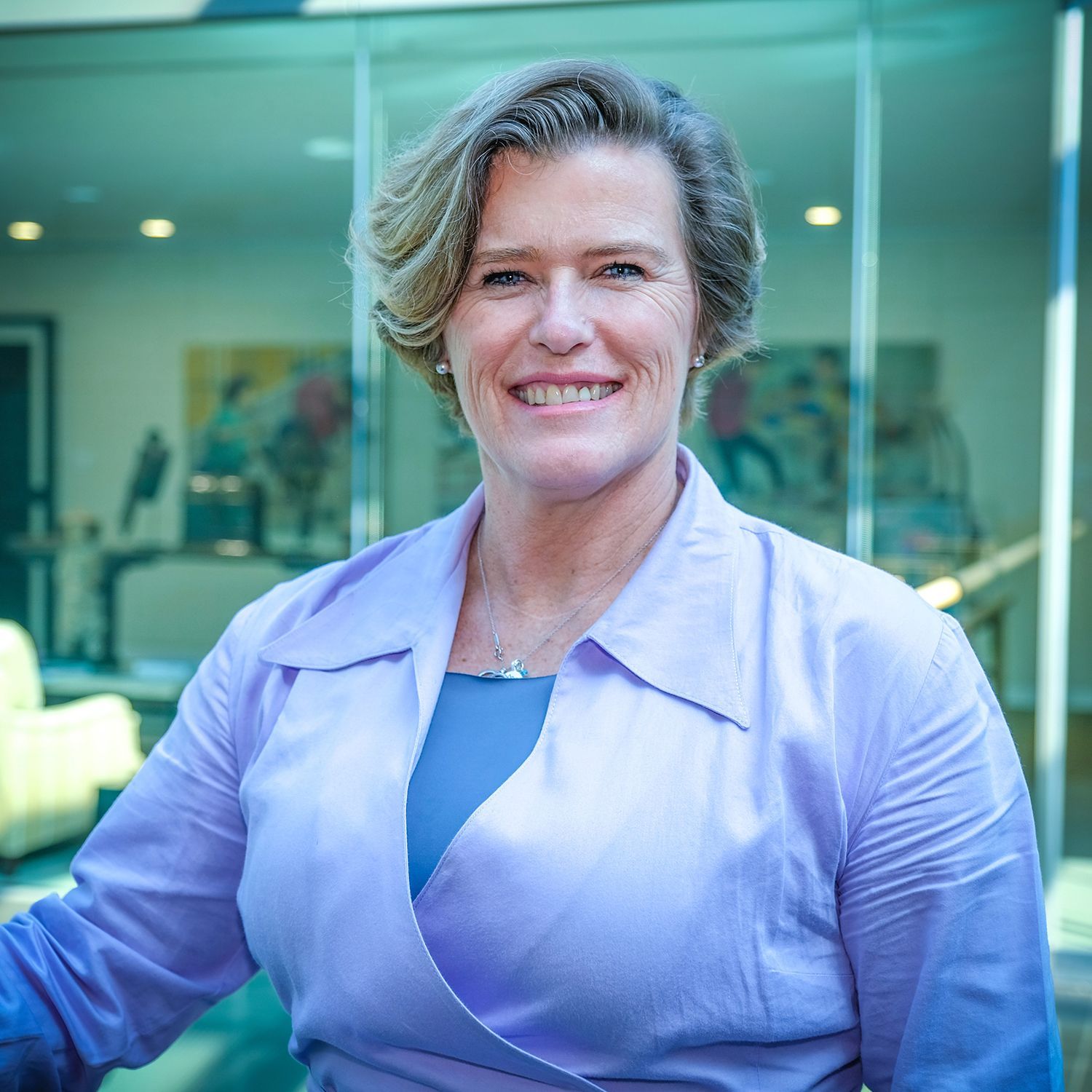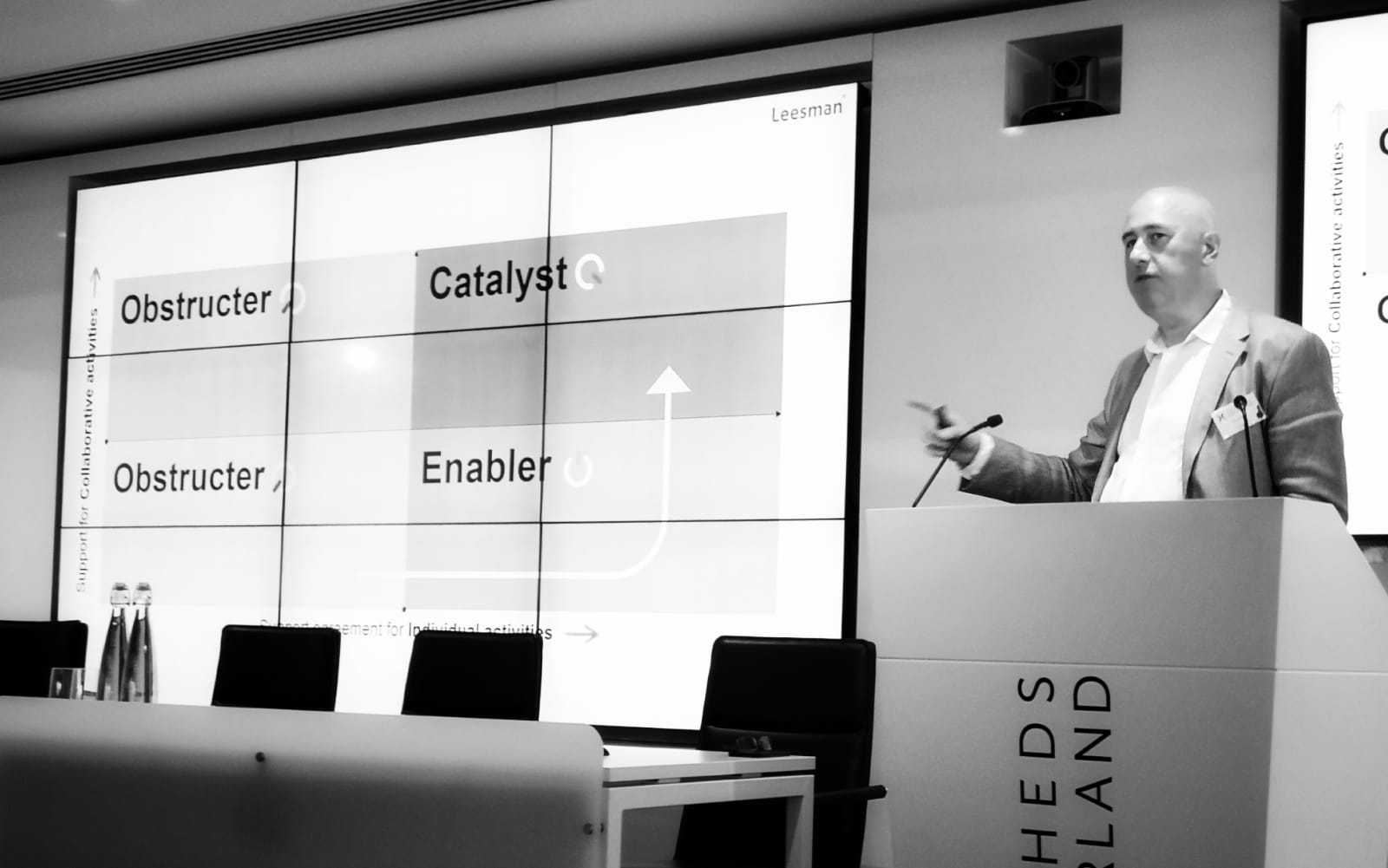 Tim Oldman,
Leesman
We should widen the breadth for design responsibility; facility managers design processes. Designing the food service is, arguably, more important than designing the restaurant the food service goes into. We can't look at this as different packages and operate in silos.
Craig Murray
Evidence keeps you grounded in terms of what you are solving for and why. Gone are the days when you come back with a golden answer. Design thinking means we are creating something that is fluid. Evidence means you are building on something that is asking for a positive response. Evidence keeps us fresh.
Click here to read the KX interview with Claire Odgers, about co-working and designing for the younger generations.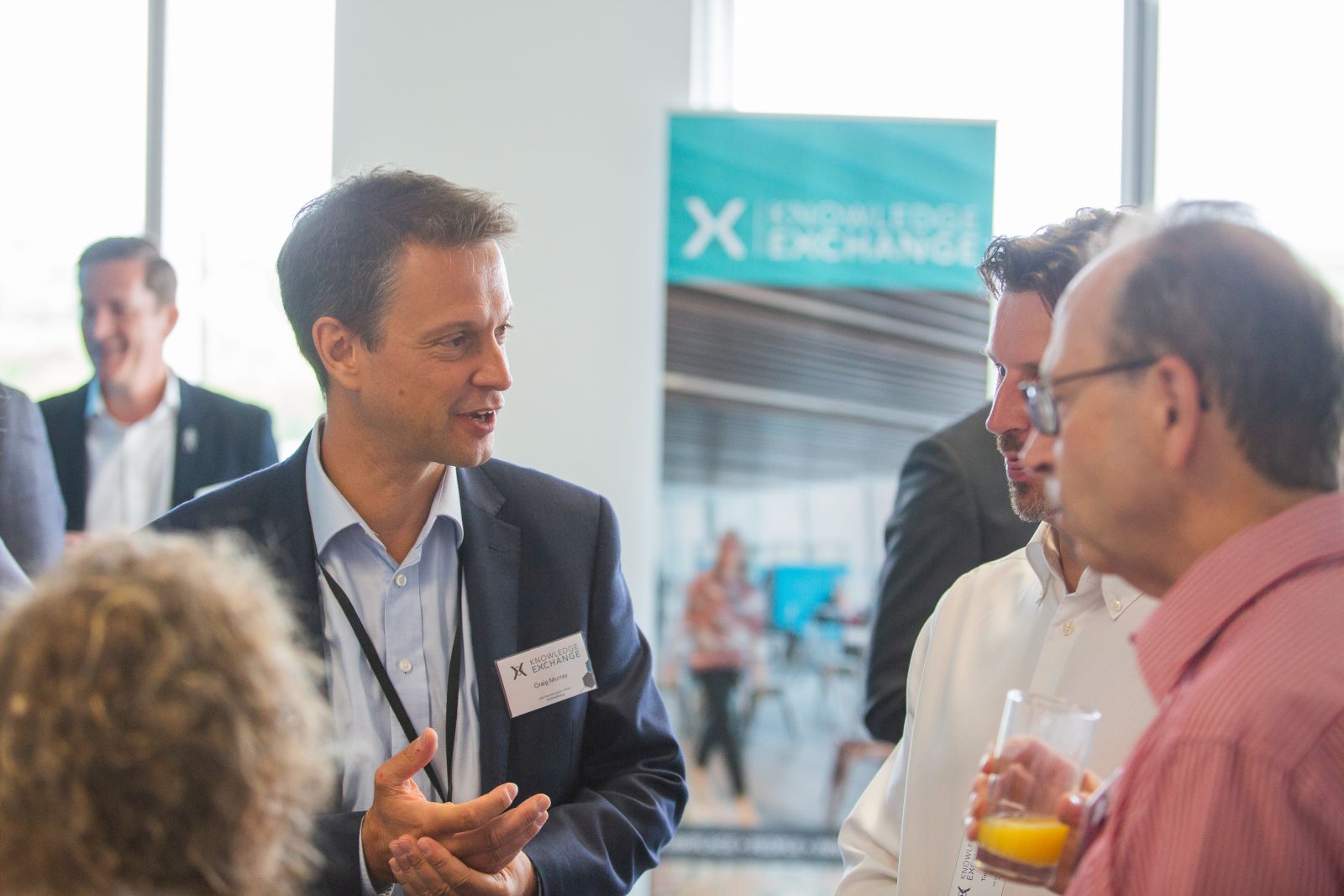 "A different workplace conference with useful, insightful and engaging content."
London attendee – June 2018
Culture and people:
breaking the code
What is culture and how do you create a great one?
This is probably the biggest question for organisations facing intense competition for talent, ideas and competitive advantage.
Which is why we need to understand it.
Professor Damian Hughes took the concept of culture apart at Manchester's Knowledge Exchange, drawing from his forthcoming book. The Barcelona Way: Unlocking the DNA of a Winning Culture has provided an 'instruction manual' on culture and how to achieve it.
On the back of long-term research from Stanford University, organisations that consistently perform are those based on commitment. They are companies or teams where people will stay, over and above a 34% pay rise elsewhere, according to Damian.
The Barcelona Way: commitment-based organisations put people at the heart of what they do
Big picture
They have a sense of purpose and a set of behaviours, which at Barcelona were: humility, hard work and team first. People have the option to fit in or opt out.
Arc of change
They will support people through change, from the dream, the fight, the climb, and the arrival. Because everything looks like failure in the middle, they support people to handle obstacles.
Recurring systems
Because we descend to our level of training under pressure, what are the habits that are performed in the heat of the moment? At Barcelona, they included this fact: keeping possession of the ball for 70% of the game, would result in winning 90% of the time
Cultural architects
We follow others and therefore we need people who embody the culture. Because real change happens when people shift their own identity.
Authentic leadership
Leaders create culture, culture creates behaviour, behaviour leads to results. So only hire people with the energy for the task, intelligence AND the integrity, never just the first two.
The Barcelona Way: Unlocking the DNA of a Winning Culture is published in August 2018.